The leaves are fading into their autumn hues. Therefore it must be time to don sweaters, scarves and boots. San Francisco welcomed in the new season with a Fall Tweed Ride this weekend. Our host was Melissa Davies, founder of the cycling style blog Bike Pretty.

Tweed Ride participants were decked out in variations of tweeds, plaids, argyles, and herringbone. Accessorized with bow-ties, bowlers, and even tea biscuit shaped handbags! Enjoy the photos and check out the entire gallery on our Facebook page here. We hope to meet you someday soon at a tweed ride in your city. Tally ho and we raise a cuppa in honor of Tweed Rides around the globe!

Here are some highlights from the Tweed Ride Tea Break. Share which ensembles are your favorite in comments below!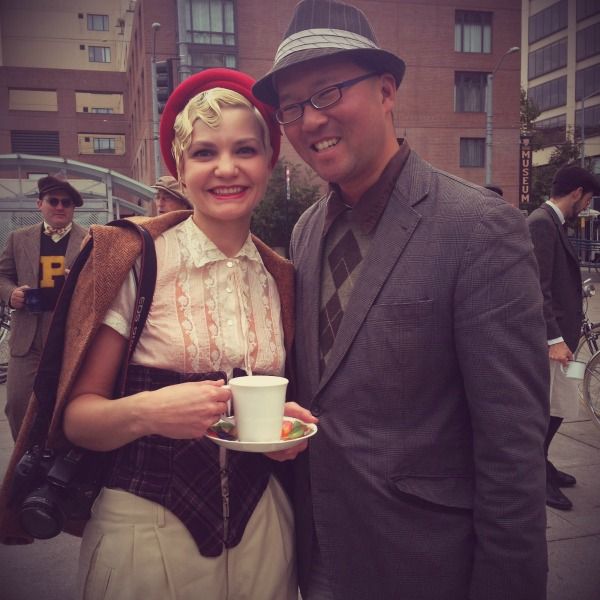 Melissa Davies from Bike Pretty and Dan Nguyen of Public Bikes.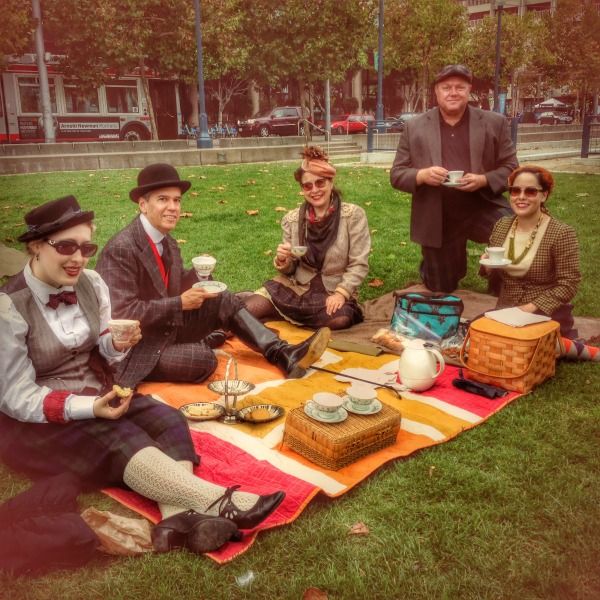 Wins the prize for most civilized tea service!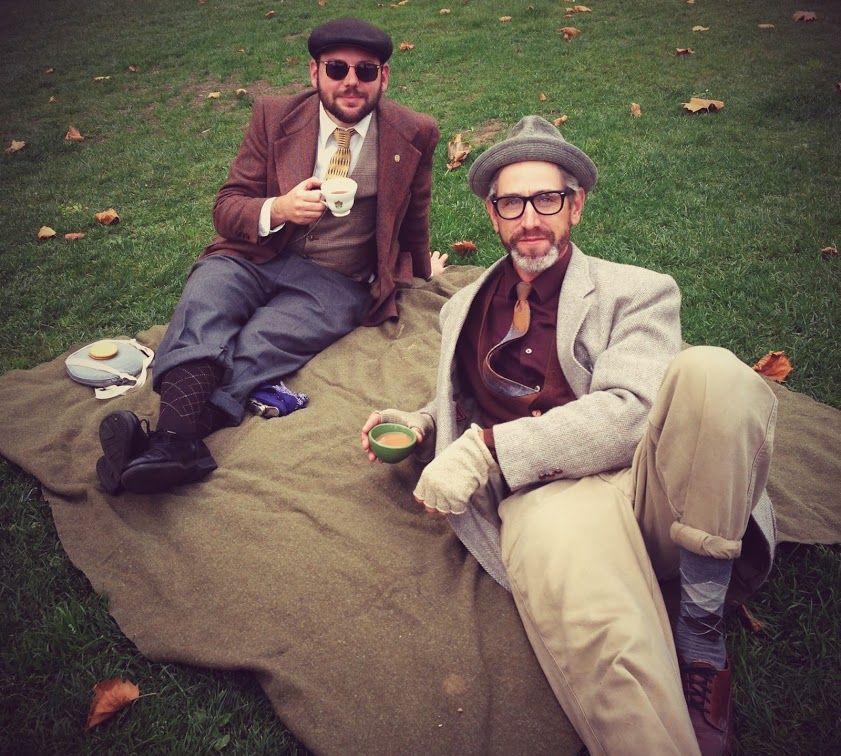 Two men and their tea.
Tea break look with a bit of Tokyo Lolita Girl Style!
They won cutest couple for San Francisco Tea Ride 2014!

A dapper trio, we loved their straw hats!