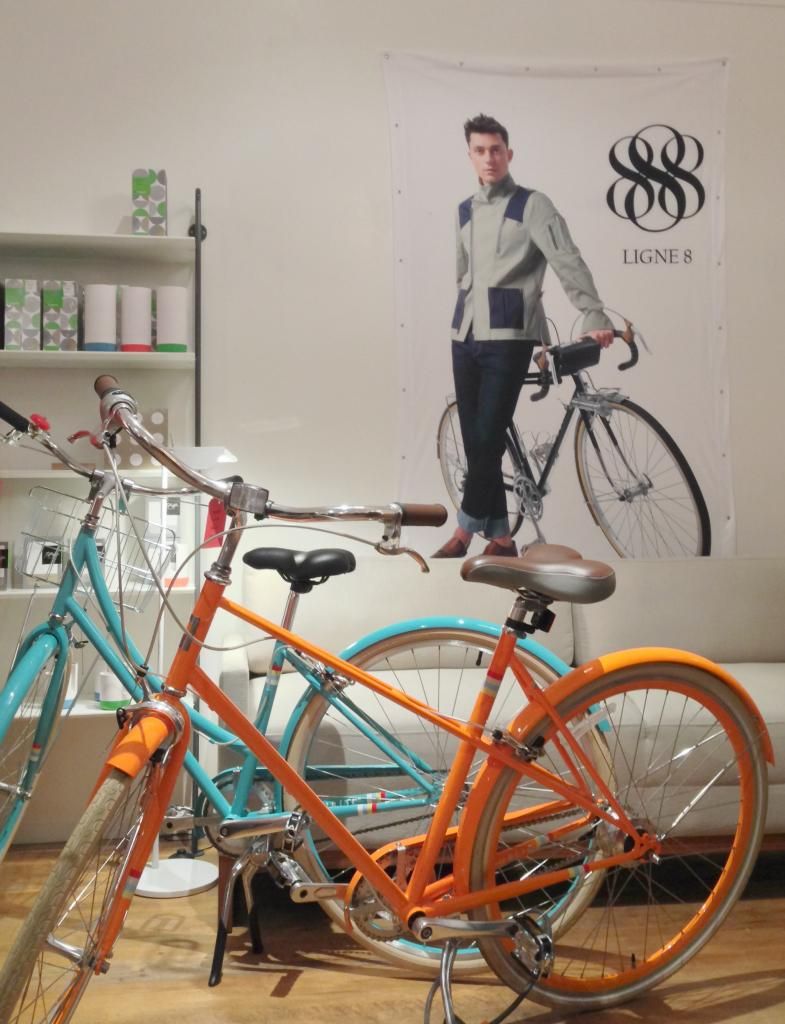 LIGNE 8 held a holiday pop-up store,"Le Voyage" in Fillmore's emerging LOPA district (Lower Pacific Heights) for two days on December 13 and 14. The boutique was located inside Zinc Details' newly relocated modern design home furnishings store. The shop featured a Parisien themed photo booth, bikes on display from Public Bikes, complimentary magazines from Momentum Magazine, and blogger Melissa Davies from Bike Pretty.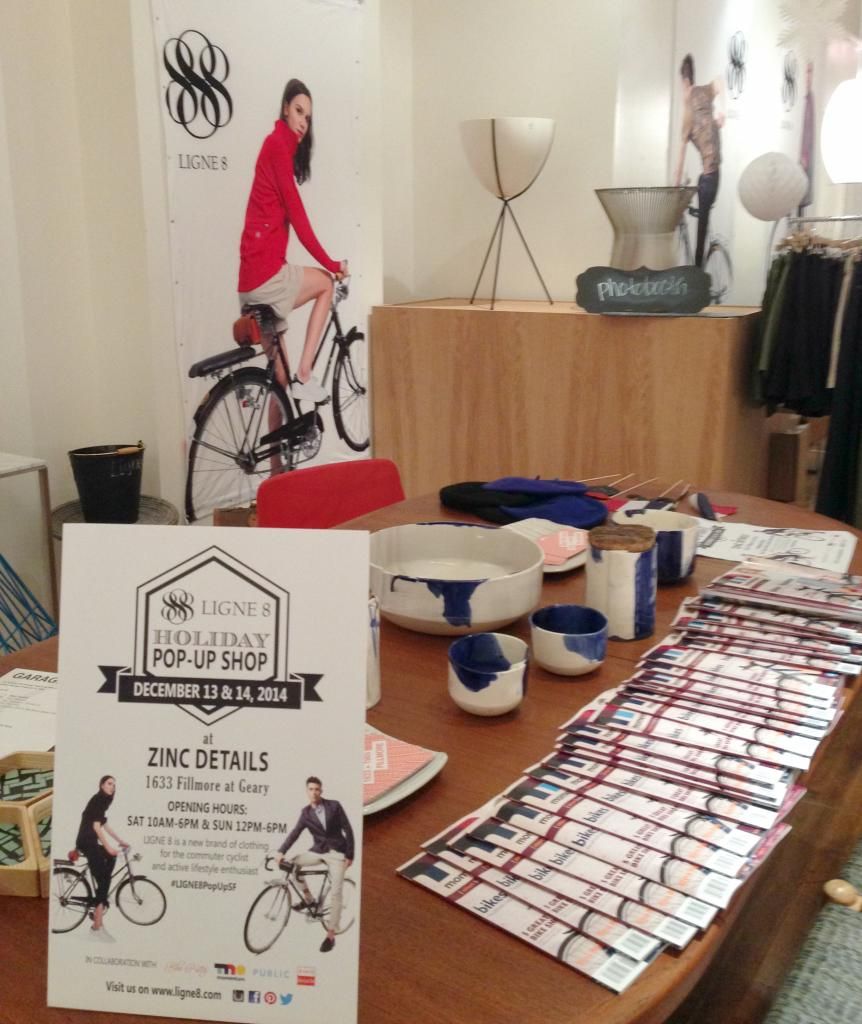 View of entrance to pop up shop featuring Momentum Magazine and Photobooth.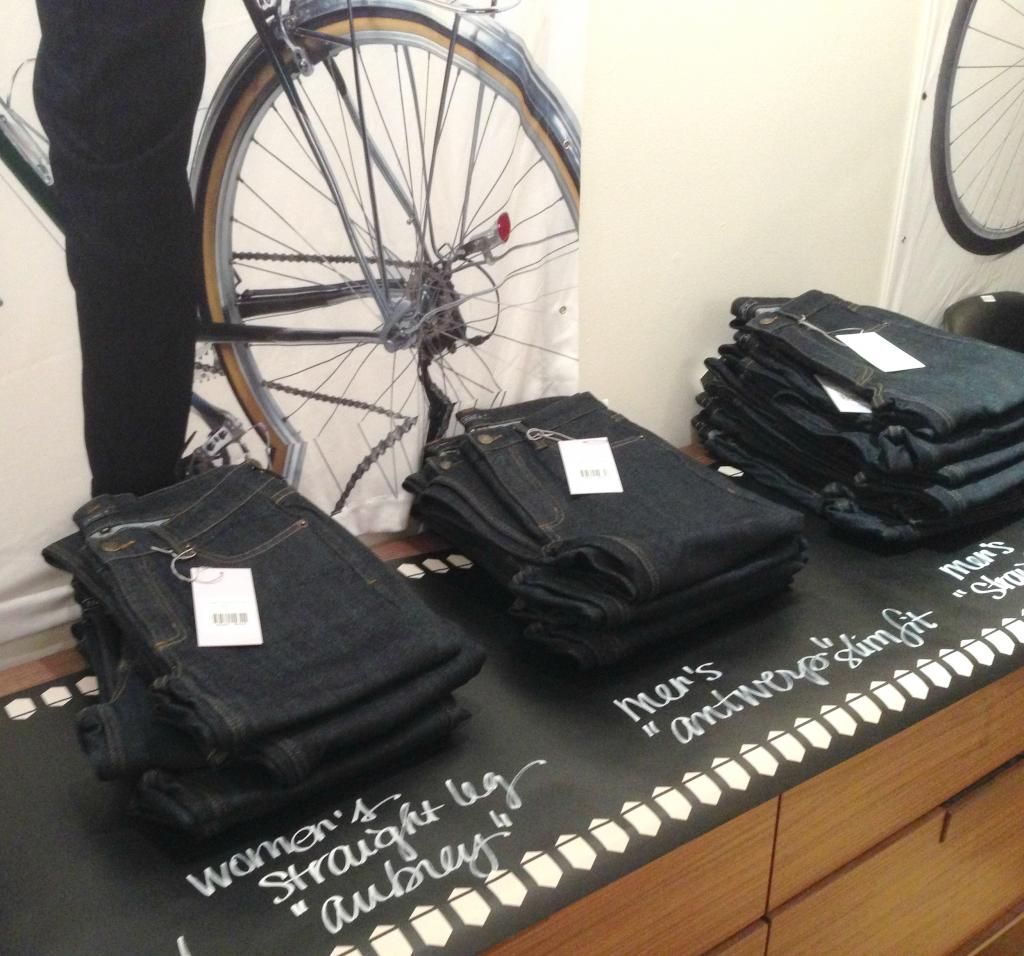 View of Ligne 8 Denim Bar.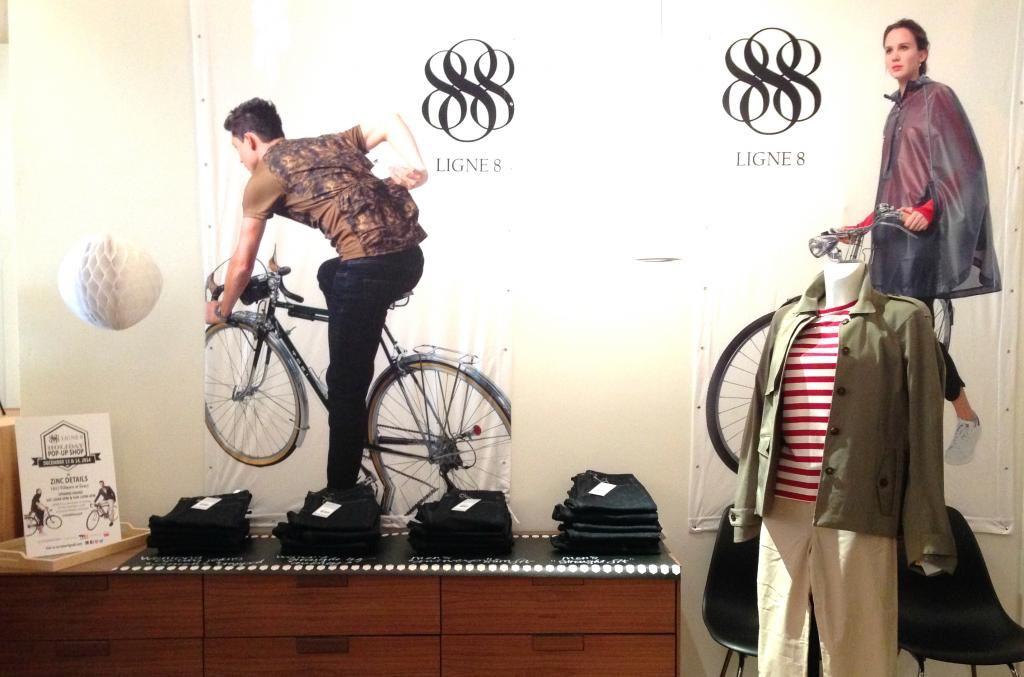 Ligne 8 Denim Bar and mannequin dressed in Camille Women's Long sleeved t-shirt, Purdy rain jacket, and Grace pant in khaki.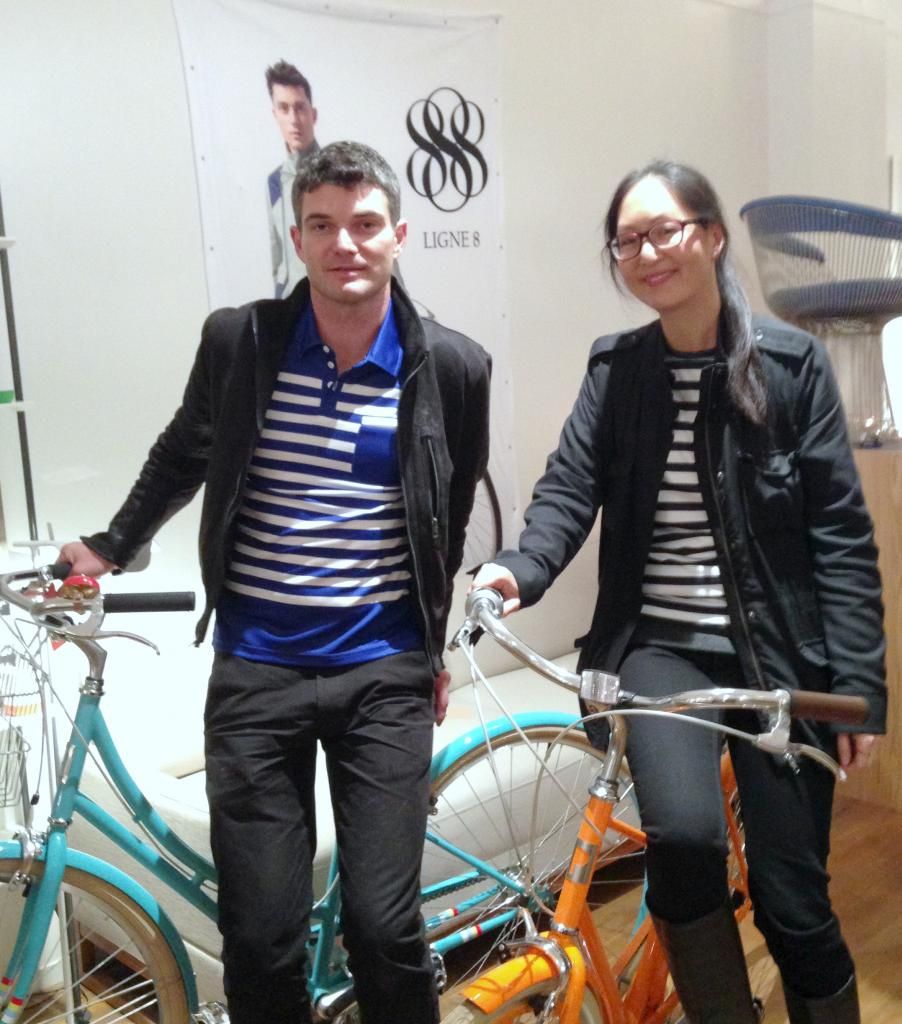 Forrest Baringer-Jones and Leslie Lum test-driving a pair of Public Bicycles and wearing Mens London Striped Polo and Womens Camille Striped Tshirt.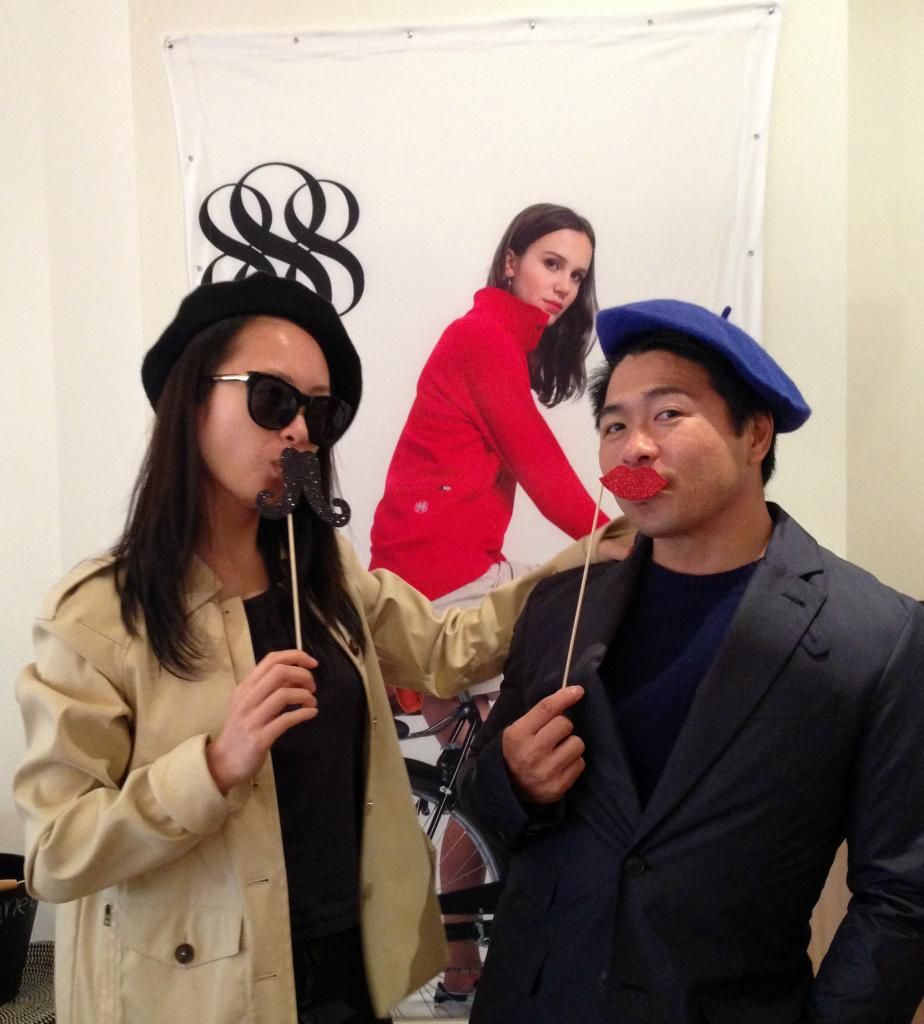 Mona Zhao and Kenneth Lo, founders of Dotfully posing in the Ligne 8 French-themed photo booth. Mona is wearing the Women's Purdy Soft Shell Jacket in olive, and Ken is wearing the Mens Ferrara Blazer in Navy.
Mona Zhao and Kenneth Lo, founders of Dotfully testing a Public Bike. Mona is wearing the women's Octavia Rain Cape and Ken is wearing the Berlin Rain Jacket.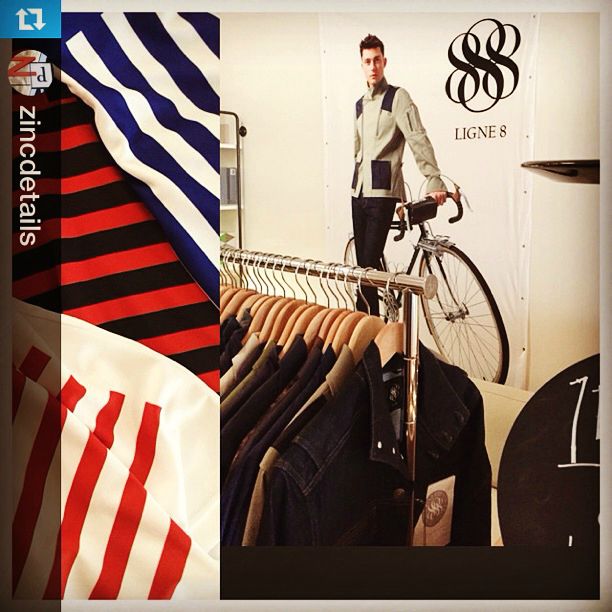 Instagram via @zincdetails, view of Ligne 8 Mens Collection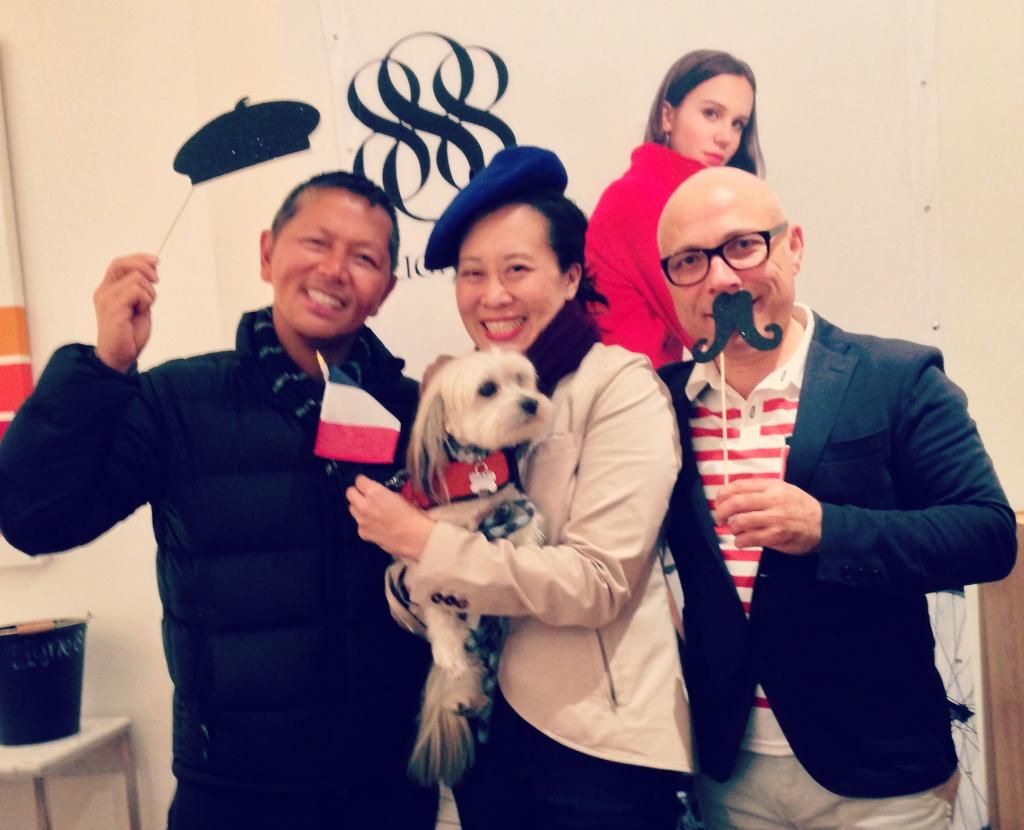 Left to Right: San Francisco fine artist/painter Jose Anselmo, Stephanie Wong Ligne8 PR wearing the Isobel Convertible Jacket, and ZincDetails founder Vas Kiniris wearing Mens London Stripe Polo.
Public Bike on display next to Denim Bar and mannequin wearing Evelyn Short Sleeve Shirt and Grace pant in khaki.
Yum! Holiday French patisserie treats for Pop-up Shop shoppers. Madelines, Buche de Noel, Peppermint Meringues, and more!